Your future is digital: working at GROW.
Three voices from our agencies.
400+ bright minds are already part of GROW. Software development, marketing, design, text, project management, etc. Yet GROW Digital Group continues to grow and is looking for new talent. Three employees answer questions about working in our agencies.
Karsten Ilm (Managing Director at brandence)
What makes working at brandence so special?
Special – where do I start? We don't believe in following worn-out paths or of taking an attitude of that's the way we've always done things. The agency launched in mid-2018, and since then the marketing world has produced new assignments every day, even away from Covid-19. That is what makes our work so appealing. We do not emulate, but shape our own paths. Our means include our methods and experiences, of course, but no ready-made solutions off the shelf. A pinch of courage, a couple of spoons of curiosity and extra creativity are therefore indispensable for our work!
What was your best moment at work?
When we were together again as a team for the first time after what felt like 1000 months of working from home. For real, insane. And the fact that we, still as a young team, have always remained close to each other despite remote work and have thus grown as an agency even during difficult times. Or would it have been better if I'd written about cool customer successes?! But that would not be the brandence style…
In which teams are you looking for reinforcement at the moment? 
Currently in project management, i.e. in the supervision of customer projects. But that can change dynamically for us. We are still young and a team of 14, which means: If a larger customer project comes along, we grow. And we do so in the areas of design or text, in strategy or customer management.
Rebecca Rothe (SEO Manager at mso digital)
Why do you like working at mso digital?
I really enjoy working at mso digital because we place great emphasis on team spirit and friendly interaction! I also work on exciting customer projects every day, because no two days are the same. And of course, the daily agency breakfast, mobile working from home or at our other locations and the other benefits round off working at mso.
What was your best moment at work?
There was no particular special moment. My time at mso has been characterised by beautiful moments throughout. Starting with the many team events, through the steep learning curve during my traineeship in online marketing and the praise for good performance, to my first own customer project. Most recently, I was delighted to be taken on as SEO manager in the SEO team – it just suits me.
In which teams are you looking for reinforcement at the moment?
We are always looking for reinforcement in the Digital Marketing team. Especially in my SEO team, but the Paid team is also in need of new team members! Project managers in the field of marketing are also currently being sought. I can highly recommend our trainee programme for young professionals!
Alexander Kleine-Börger (Software Developer and Academy Coach at basecom)
Why do you like working at basecom?
What I like most is the transparency that is practised in all areas at basecom. This way, each employee has the opportunity to actively shape the daily work and give feedback. Thanks to the many events, be it the weekly after-work meetup, parties to celebrate geteting halfway through a project, or the Christmas party, working together is much more fun and close friendships have already developed. The whole thing is rounded off by very challenging projects that offer a lot of room for creativity and always require new approaches.
What was your best moment at work?
As an academy coach, I get to know new colleagues with very different backgrounds every month. That's where my most enjoyable moment comes in. Because the best moment is always when the new colleagues feel comfortable and learn something new from day to day.
In which teams are you looking for reinforcement at the moment?
For the exciting and challenging projects, we are looking for support in the area of software development for frontend and backend in addition to project and customer success managers. Since we are always trying new approaches, it doesn't matter whether junior or senior – everyone gives their input to reach the best goal together.
Are you looking for a new challenge? Then take a look at our job portal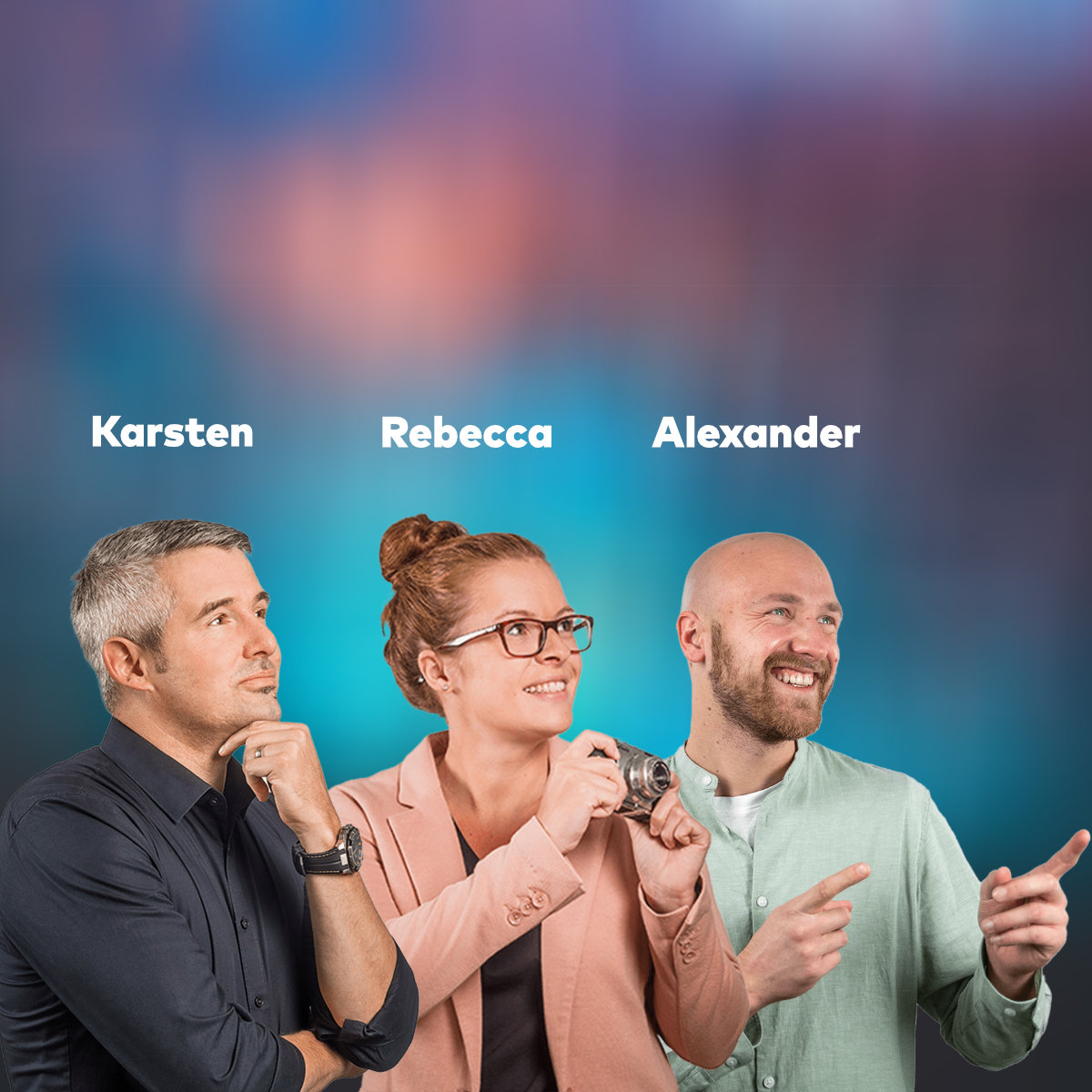 ---