Lingen-based agency Klare Worte is now "part of GROW"
GROW Digital Group continues to grow: Klare Worte Unternehmenskommunikation GmbH" joins the group as the eleventh agency and is thus another building block in the network's growth strategy. Although the Lingen-based company is the youngest child of the GROW Group, it brings almost 20 years of experience as a communications agency.
"My team of 15 has its core expertise in the areas of corporate communication, internal communication, crisis communication, social media and media support," explains managing partner Stefanie Knobloch. "Our customers need messages that get across and words that have an effect. They appreciate our clear, structured and honest approach." The customers include medium-sized companies as well as public institutions. For the internal communication of an international group, the agency is the lead in the entire DACH area.
Lutz Jurkat, CEO of GROW Digital Group, is pleased about the reinforcement from Lingen: "Our strategy of connecting individual companies in series in order to always offer the right solution for our customers continues to be convincing. With the Klare Worte agency, we now have further specialists on board with whom we can expand our portfolio to include the demanding area of corporate communication."
In the course of the integration, Klare Worte itself has undergone a rebranding. Previously, the company operated as Medienhaus Emsland under the umbrella of the NOZ/mh:n MEDIEN media group. "The many years of cooperation under the joint umbrella of NOZ/mh:n MEDIEN have shown that Klare Worte perfectly complements GROW's portfolio of services," says Lea Böggemann, Head of Business Development at GROW. "With Klare Worte, we have found the right addition to provide sustainable communicative support to companies".
GROW Digital Group belongs to NOZ/mh:n MEDIEN and is an important building block in the digital strategy of the media group. More than 300 employees work for the agency network at five locations. Klare Worte Unternehmenskommunikation is located in the NOZ Quartier on Bernhard-Rosemeyer-Straße in Lingen and thus works in one of the most modern offices in Emsland.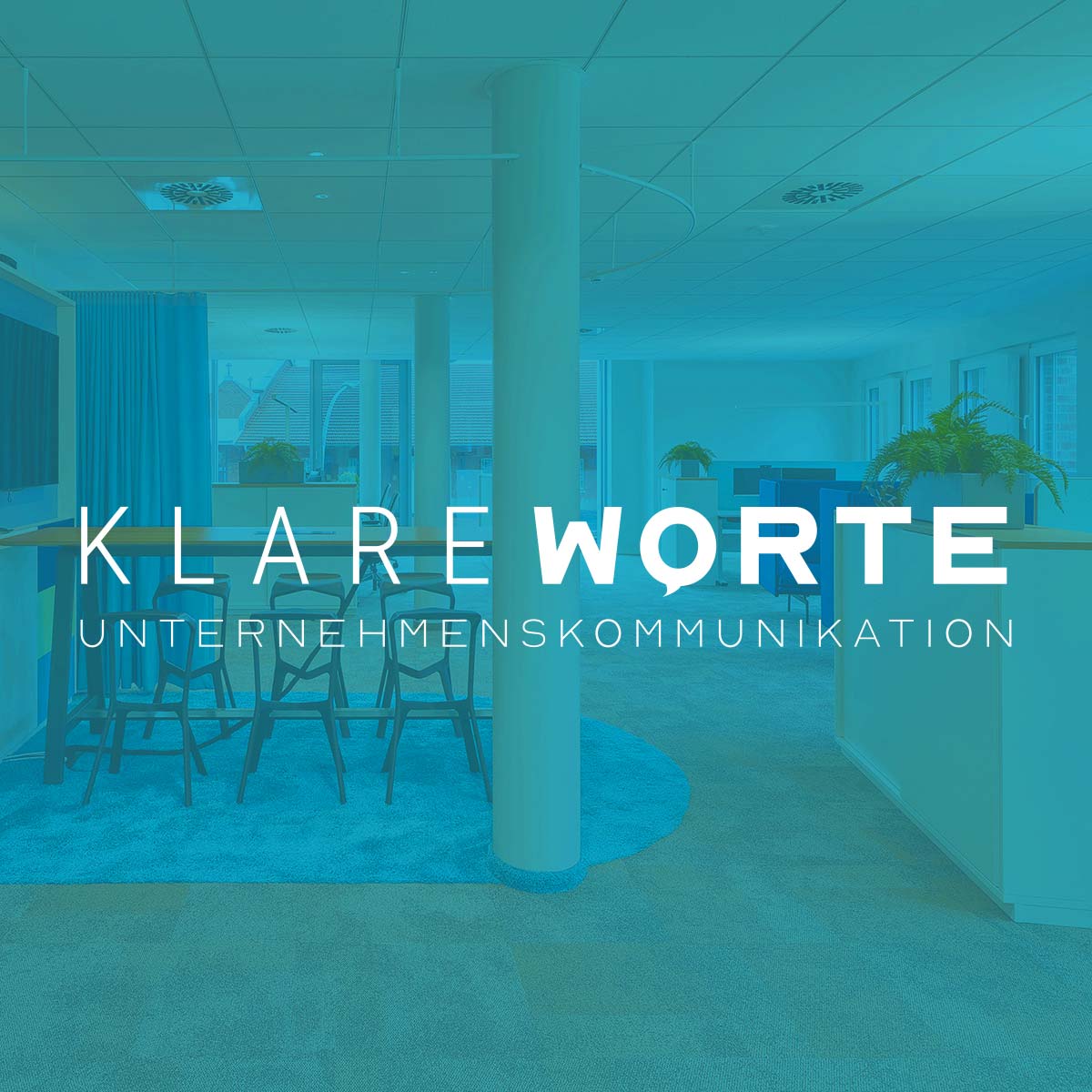 ---