The Future of (Office)Work
Working hybrid and flexible with desk.ly
The Corona crisis has given new momentum to the debate on new work and hybrid working models. Thousands of companies and millions of workers became part of a gigantic field test in 2020 that proved that remote work works. This realization is a game changer for the world of work:not least the competition for the best brains will also be decided by how much freedom and flexibility employers can offer young talents in the future.
Digital nomads work with their laptops in exotic locations and live the dream of complete freedom:this is probably the best-known tale that we encountered under the heading of New Work time and time again before 2020. For the vast majority of employees and employers - including in the digital industry - this tale was and is so far away from the reality of their own lives that it must sound like a fairy tale. The reality for most people was quite different: Daily office presence was the norm, and most companies were rather skeptical about working from home and remotely. At basecom, working from home was also the exception. Even before Corona, we started to look at more flexible working models. On the one hand, as a family-friendly company, we wanted to give our employees the opportunity to reconcile work and family better; on the other hand, it was foreseeable that our growth in staff would sooner or later stretch us to the limits of our office capacity. Therefore, we had begun to evaluate a shared desk model.
We decided to switch to working from home very early on in March 2020 due to the development of the pandemic. Our technical infrastructure and the very good hardware equipment that we provide to our employees came in handy. The change went almost without a hitch. However, in discussions with our staff and through internal surveys, we soon realized that although most of our colleagues like working from home, they would also like to work in the office at least some of the time. In fact, our internal surveys largely correspond with a recent Gartner study. According to this study, 68 per cent of employees who worked from home during the pandemic say they would prefer a hybrid working model after the pandemic. Only 26 per cent want to continue working remotely.
The Shareddesk-Model
At basecom, we introduced a shared desk model to give our employees the opportunity to work in the office on a daily basis under the conditions of reduced space during the Corona period. Above all, the lessons learned during this time have led us to maintain the idea of a hybrid working model that flexibly combines remote work and office presence, even after the pandemic. One of the most important tools for this is our desk sharing tool desk.ly. The cloud platform facilitates the simple online booking of office space,so that our employees can easily find a workplace when they want to work in the office.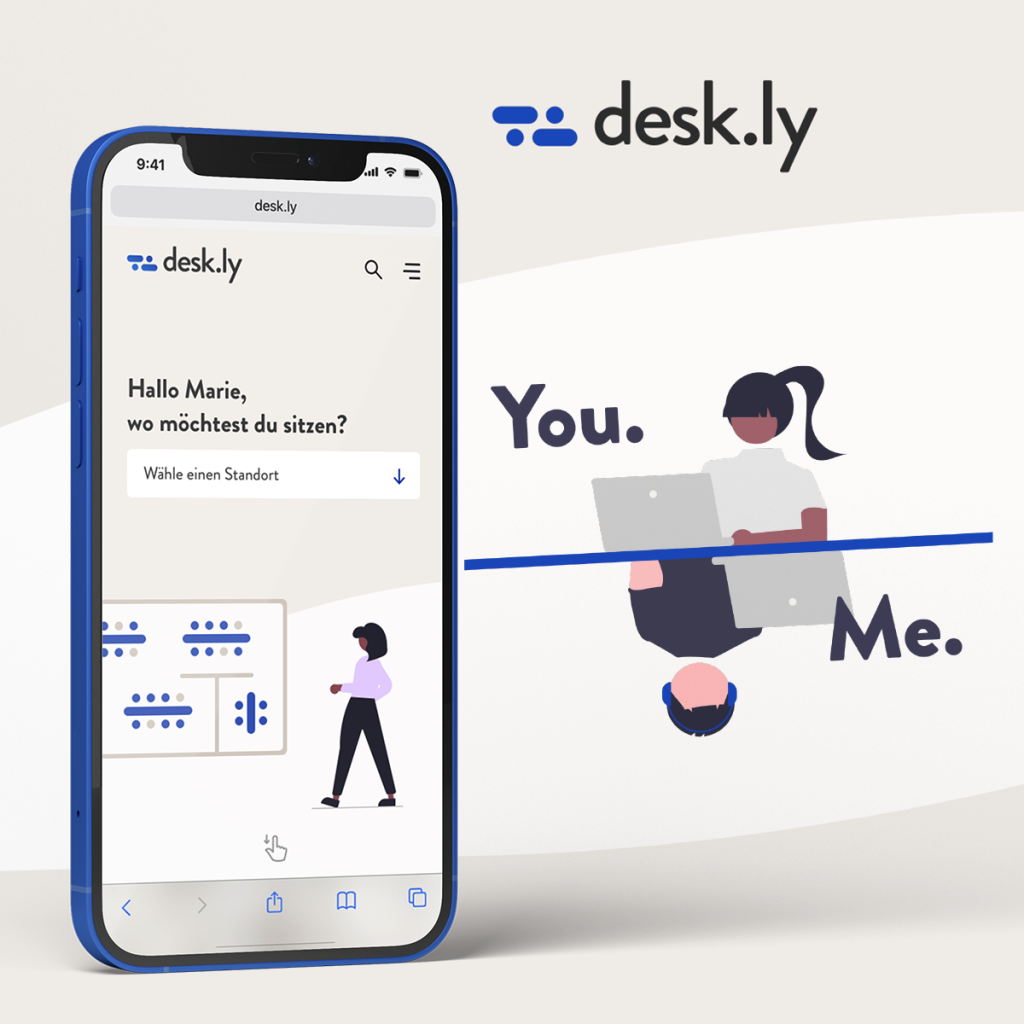 We are convinced that there will be no return to the old presence culture after Corona. The future of (office) work is hybrid and flexible. Young employees and career starters in particular expect more than just a good salary from companies. Appreciation, transparency, openness, and a good work-life balance are values that are increasingly important to young people in their working lives. This also includes the possibility to work remotely more often. This trend opens up new opportunities for companies: on the one hand, they can position themselves as a progressive employer brand by responding to the needs of their employees; on the other hand, remote work in combination with a desk-sharing solution in the office can reduce costs, as less office space has to be made available.
With the desk sharing platform desk.ly, we offer companies a tool for the quick and uncomplicated introduction of a shared desk model.desk.ly is ready for instant use and easy and convenient for employees to use. This is an important first step on the road to the New World of Work of tomorrow. Other steps on this path will be more difficult, bigger challenges have to be overcome. desk.ly is a good platform for this.
The future of desk.ly
We reached the next important milestone with the internationalization of our tool in October 2021: desk.ly is now also available in French, Italian and Spanish in addition to the English and German versions. The resonance is also very good from other European countries, and we notice that new work and flexible, hybrid work are also important questions there, for which we can provide an answer via desk.ly.
Just recently, we added a new feature to desk.ly that allows companies to manage the 3G checks required by the new Corona rules. The "Corona: 3G Verification" is a good example of how quickly and flexibly our team can react to adapt desk.ly to new requirements.
The next major feature on our roadmap is the development of a mobile app. In addition, we are of course continuously working on the further development and improvement of the booking platform. The feedback from our users helps us a lot here.
More than 1150 companies are already using desk.ly to manage their workplaces flexibly and easily online. Over 27,000 users are regularly logging on to the platform. Demand continues to be high, and we are sure that the need for our desk sharing platform will remain high in the future. We look forward to helping shape this future of the working world with desk.ly.
Who does desk.ly come from?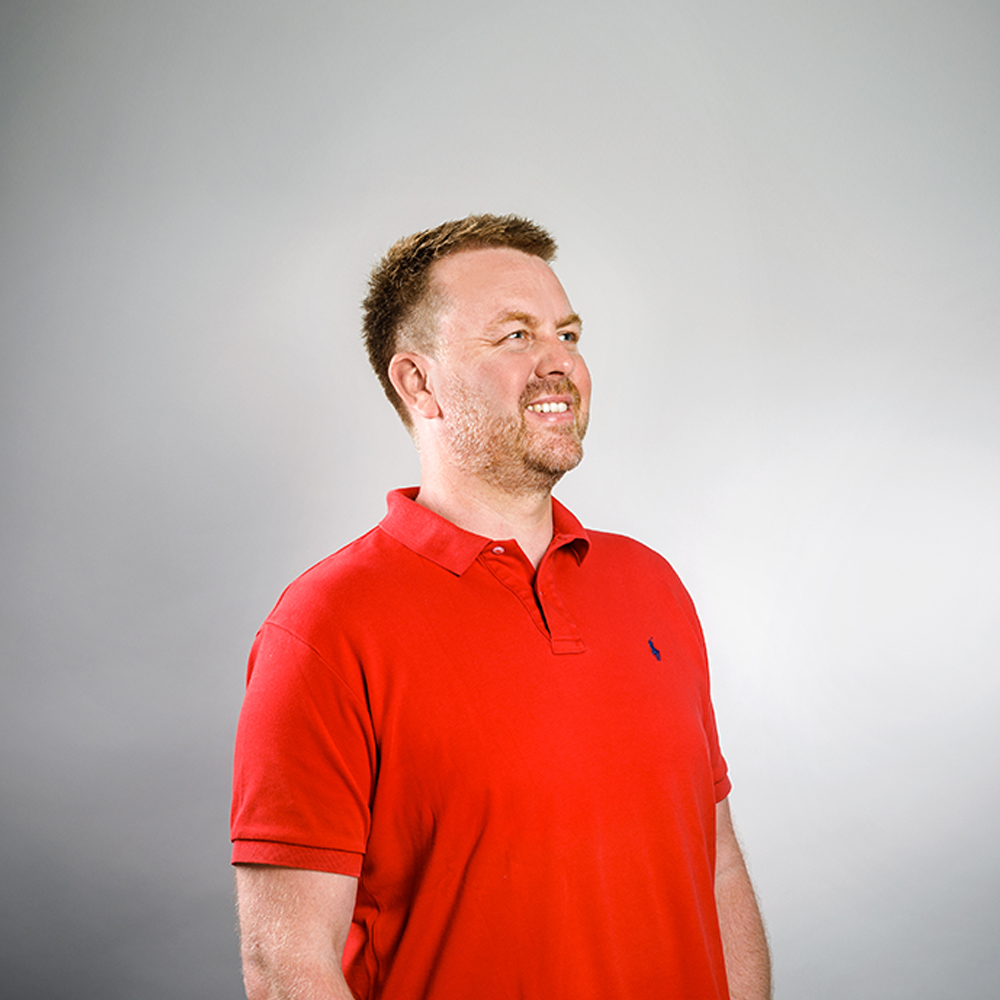 Basecom belongs to the GROW Agency-Network and developed desk.ly. The CEO of the digitization and software service provider is Manuel Wortmann.
Current Podcast Episode with Manuel Wortmann
Do you want to find out more about desk.ly? In the latest episode of the New Work Stories Podcast from XING, Manuel is a guest and discusses the future of work with hosts Lisa Nölting and Alexander Kornelsen (Head of Marketing at GROW).
---