Welcome! PrimeUp is now part of GROW
PrimeUp joins as the 14th member of GROW Digital Group, thus adding its third member to the group this year. They occupy a new space as a full service e-commerce provider for Amazon and Marketplace Business.
The 30-strong agency PrimeUp from Hamburg is a perfect strategic addition to GROW's portfolio. Jens Jokschat, Managing Partner of PrimeUp, and his team bring appropriate expertise and professionalism to the group.
With PrimeUp, GROW is expanding its services in the Amazon Marketing Services and Marketplace Management segment and thus laying the foundation for further growth. Furthermore, PrimeUp offers great potential for knowledge exchange and synergies within the expert group of now more than 500 employees.
PrimeUp was founded in 2017 as one of the first full-service e-commerce providers for Amazon and Marketplace Business. "We have a very clear focus on marketing, product and brand presentation as well as the retail media advertising business," Jens Jokschat explains PrimeUp's business model.  "What sets us apart from others in the industry? We work in a technology-driven manner, using our own specially developed Amazon marketing software and combining this with years of expertise from our employees in the fields of e-commerce, creation and performance marketing. Having started out as a pure Amazon agency, we now look after many customers who are also on eBay, Otto, Kaufland or other marketplaces. And we operate internationally – we produce our content in nine languages at a native level." Customers such as Mera Tiernahrung, the Klingel Group, Severin Elektrogeräte and Louis Motorrad have been working successfully with the Hamburg agency for years
We are very happy that PrimeUp is now on board! A warm welcome!
Pictured include: From the left: Erik Gebers – Strategic Controller NEXT, Lutz Jurkat – CEO GROW, Jens Jokschat – Managing Director PrimeUp and Lea Böggemann – Head of Business Development GROW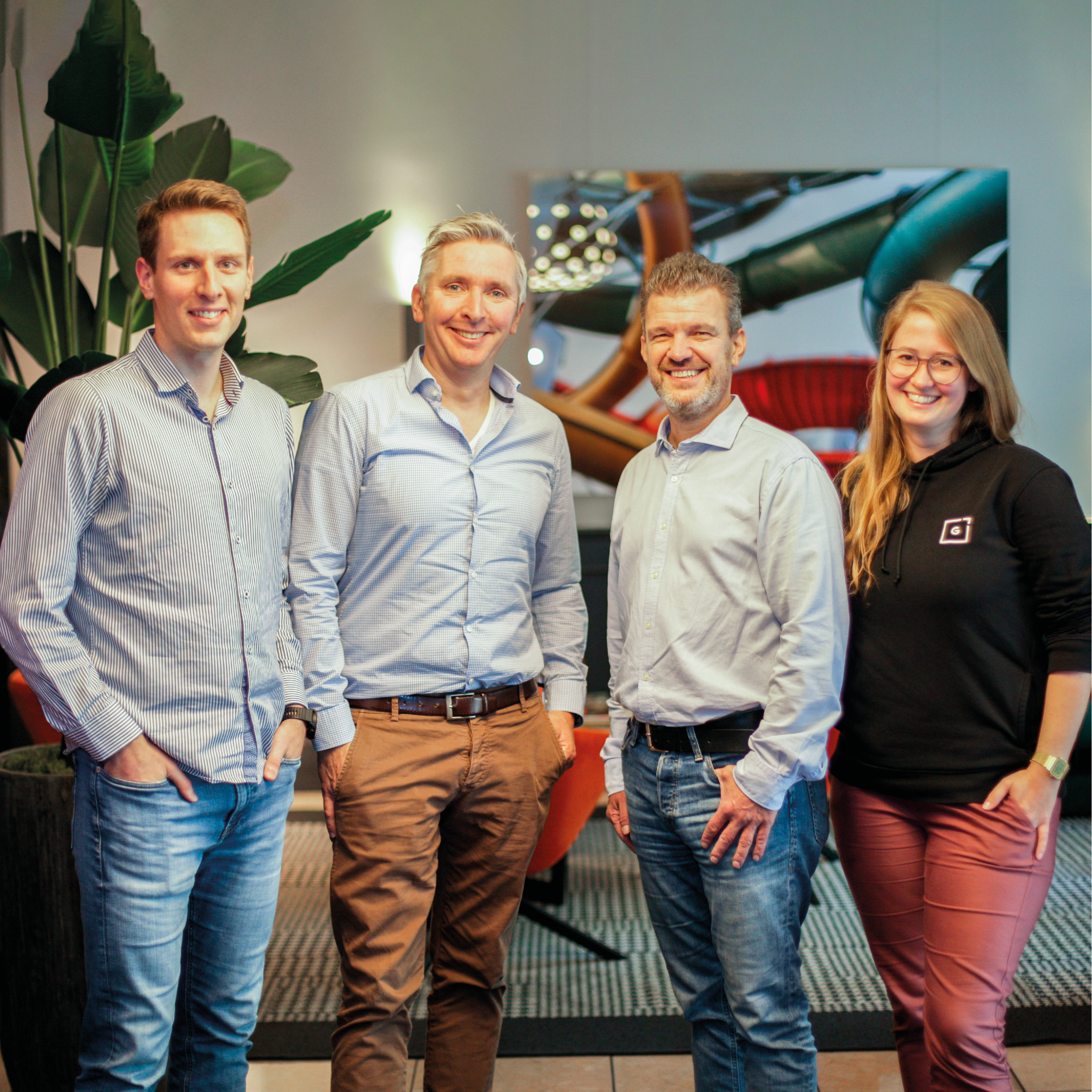 ---