GROW Digital Group grows to 10 companies
(Hamburg, Munic) Just last fall, GROW Digital Group GmbH & Co. KG grew to a total of eight companies, and now two more are being added: the communications agency Gley Rissom Thieme & Co, based in Hamburg and Munich, and the social media and online marketing agency Conflux Digital.
The managing partner of both agencies, Kay Rissom, is now pleased to be a strategic part of GROW Digital Group:
"With such a well-connected and at the same time growing agency group, we can bring our disciplines and especially our strategic and digital expertise in content marketing from conception to realization.".
Kay Rissom is 52 years old, married and has two grown-up sons. He is also a private lecturer in brand management and integrated communication at Macromedia University in Hamburg.
Lutz Jurkat, CEO of GROW Digital Group, is also pleased about the addition to the family:
"Bringing together specialists from different digital disciplines who line up at the request of customers continues to be our successful model. With the specialists from Kay Rissom's company, we can refine this strategy and make excellent use of it for our growth."
While the agency group will continue to grow significantly in 2021, there will also be a focus on interdisciplinary collaboration between the individual agencies in order to offer digital services and a high degree of specialization.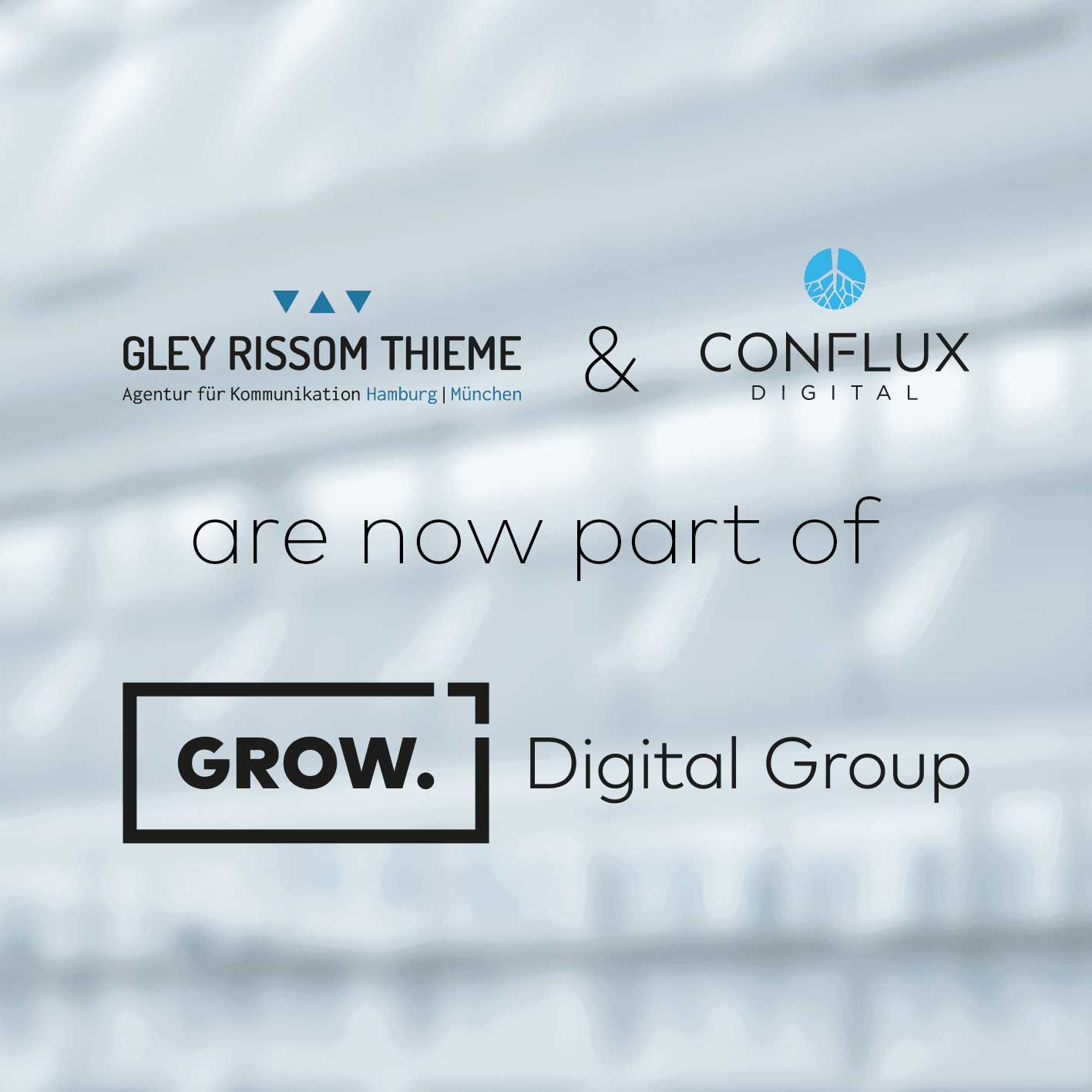 Next News
---