We turn digital marketing into a joy.
Many customers feel overwhelmed by the high level of complexity involved with digital projects. We see it as our task to implement even complex projects as simply as possible. Using understandable language instead of technical mumbling. With clear timings and great project management. Critical questions and constructive solutions. And the goal that afterwards the customer will say: "That was easy as pie."
Find out more
Our skills to ensure your digital marketing success.
Coding

Whether HTML, JavaScript, WordPress or Typo3 – we implement your projects in the desired framework in an expert manner and with great pleasure.
Design

Our art directors love modern web design with a focus on UX that is guaranteed to delight and generate sales.
E-Commerce

We are real shop fans, whether small or large, 100 or a million items. We enjoy the implementation with Shopware the most.
Social Media

Whether Facebook or Instagram – we are alive on social media and have the "plan" on how you can grow fans & engagement.
Video Content

Stop motion, animation, image film, 360 degrees, drone footage, explainer films – we love all kinds of video content. And the viewers love our videos.
Seo & Sea

Professional planning, control and management of software projects for your complex AdWords campaigns or SEO analyses & optimisation – we ensure an optimal Google set-up. Always transparent, proficient and in a good mood.
In the future you will be in best company.
Our competencies are the basis for the unleashing of the digital potential of our clients. Our know-how will also convince you - get to know us!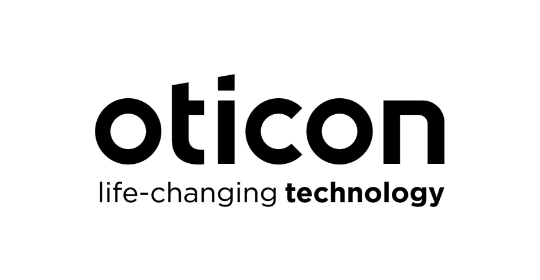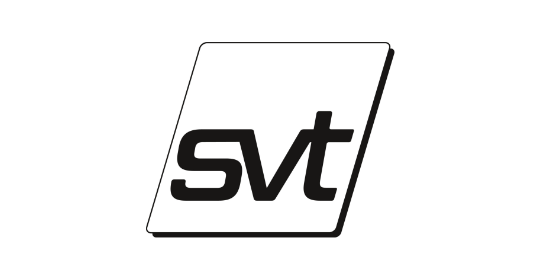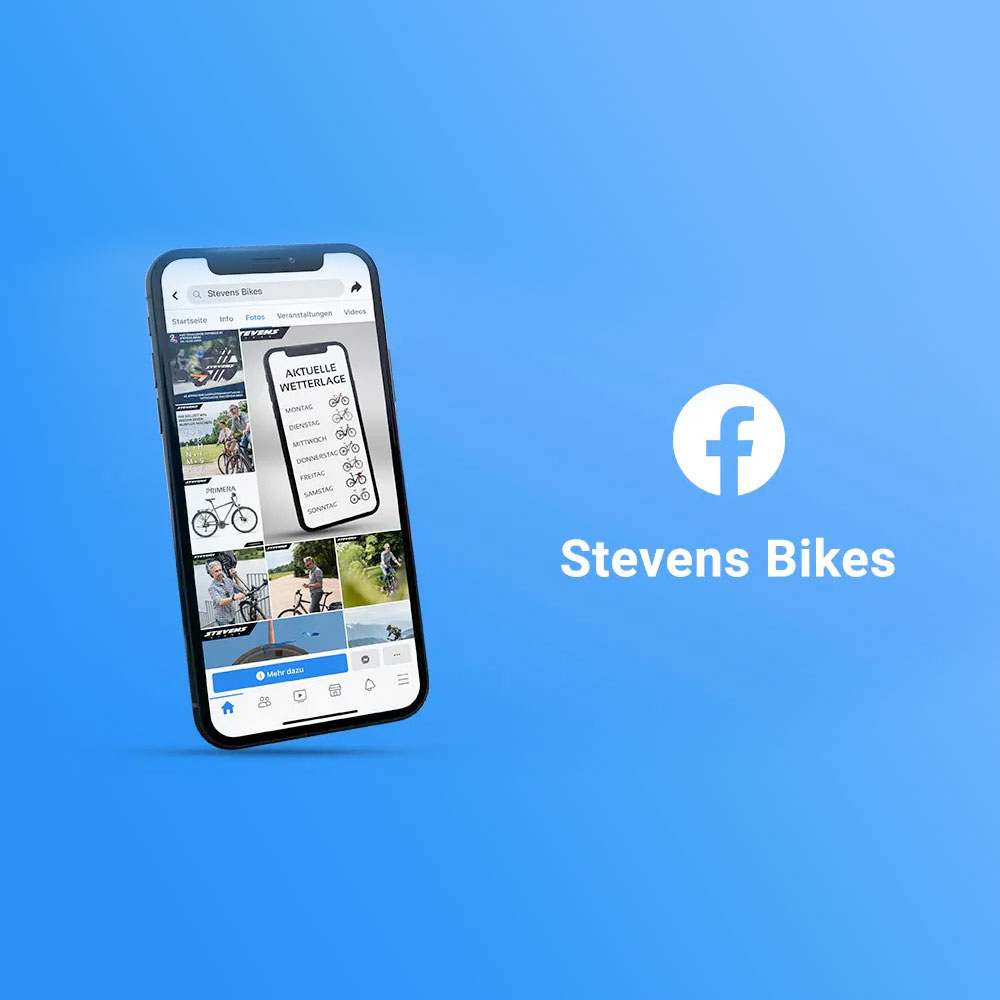 Stevens
Like many bike fans, we care about one thing - the environment. That's why we're particularly pleased to take on social media management for one of the best bicycle manufacturers.
STEVENS Bikes stands for quality and down-to-earthness and inspires a constantly growing community with its bikes developed in Hamburg. We design the Facebook and Instagram presence and observe with great pleasure how much exchange takes place there around the bicycle.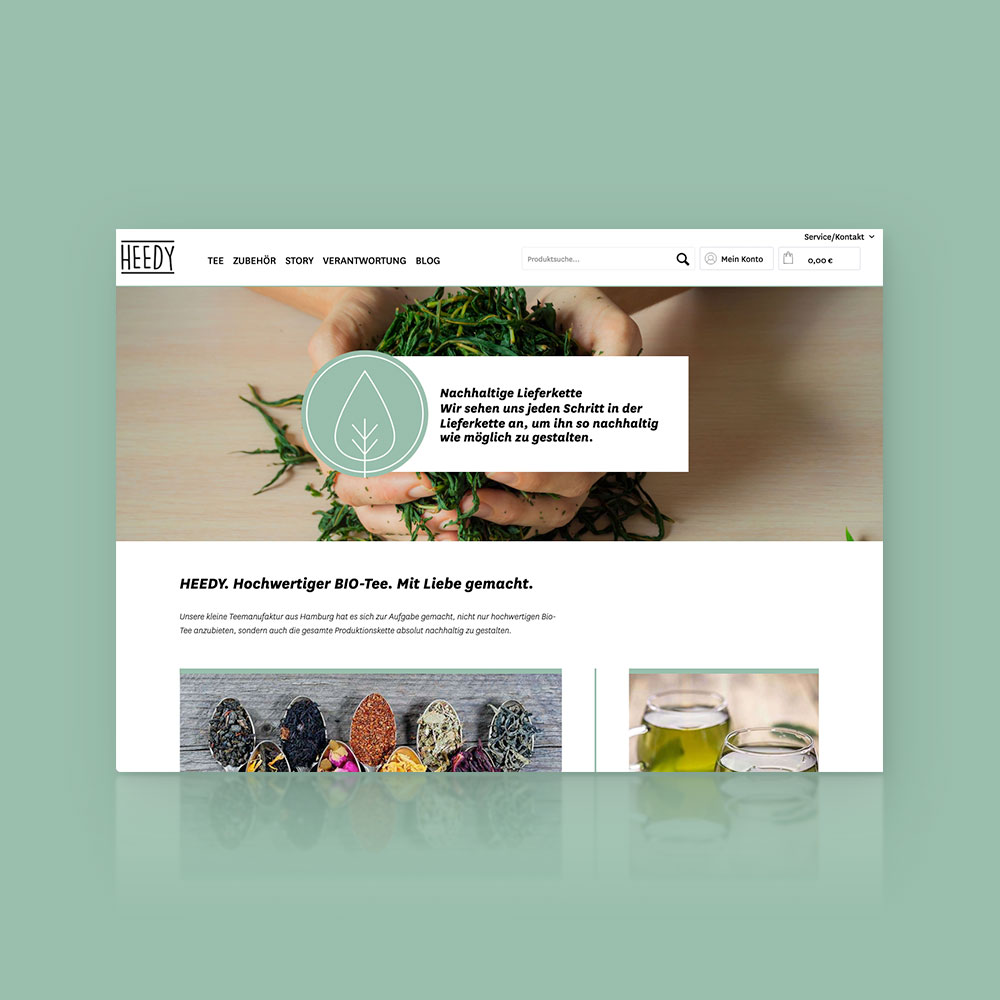 Heedy
Does the world need yet another tea brand? Oh yes!
The world needs a sustainable alternative - a tea brand that uses our resources more responsibly, that produces less waste. Of course, we also took over the complete online store, from planning to design, programming and, of course, beating the online advertising drum.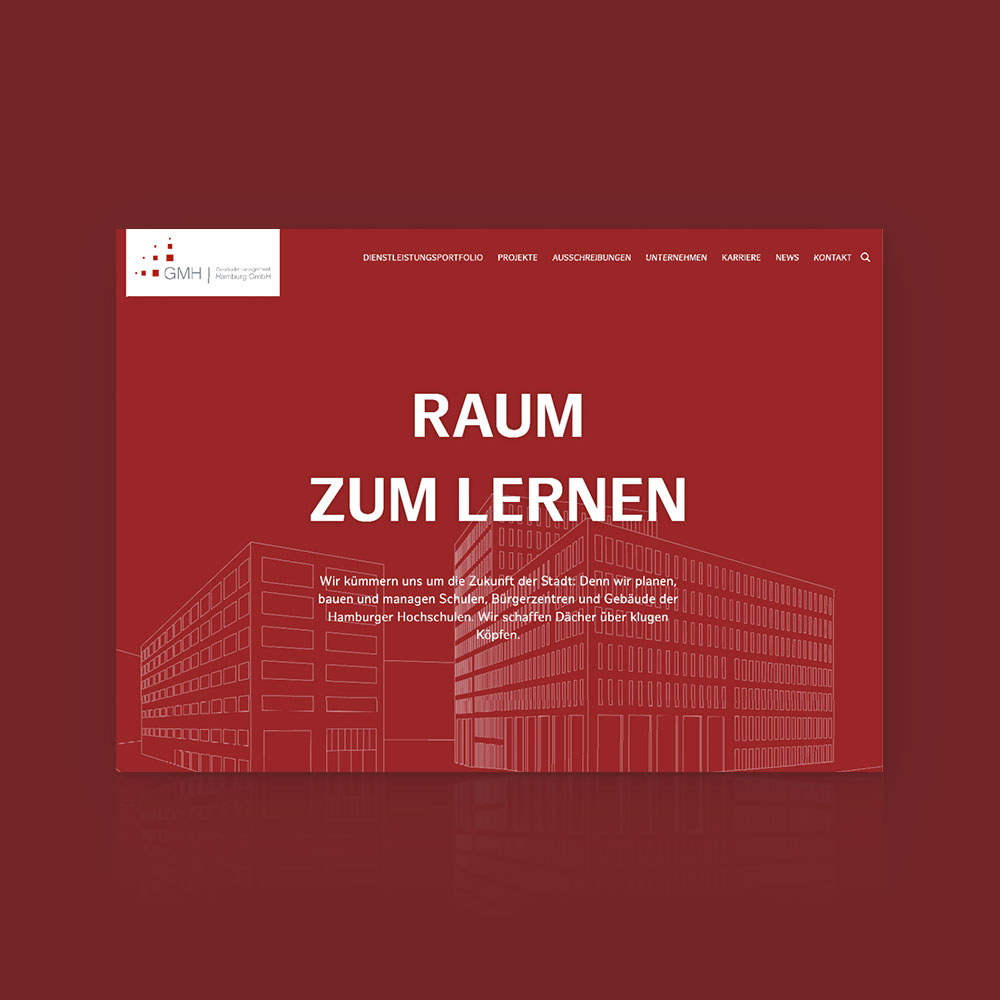 GMH Facility Management Hamburg
New presence planned and successfully implemented
GMH creates space for learning in Hamburg. They design, build and manage schools, community centers and parts of the university. In addition to an appealing and, above all, unique design of the new homepage, more space has been given here than before to tenders and the presentation of current projects.#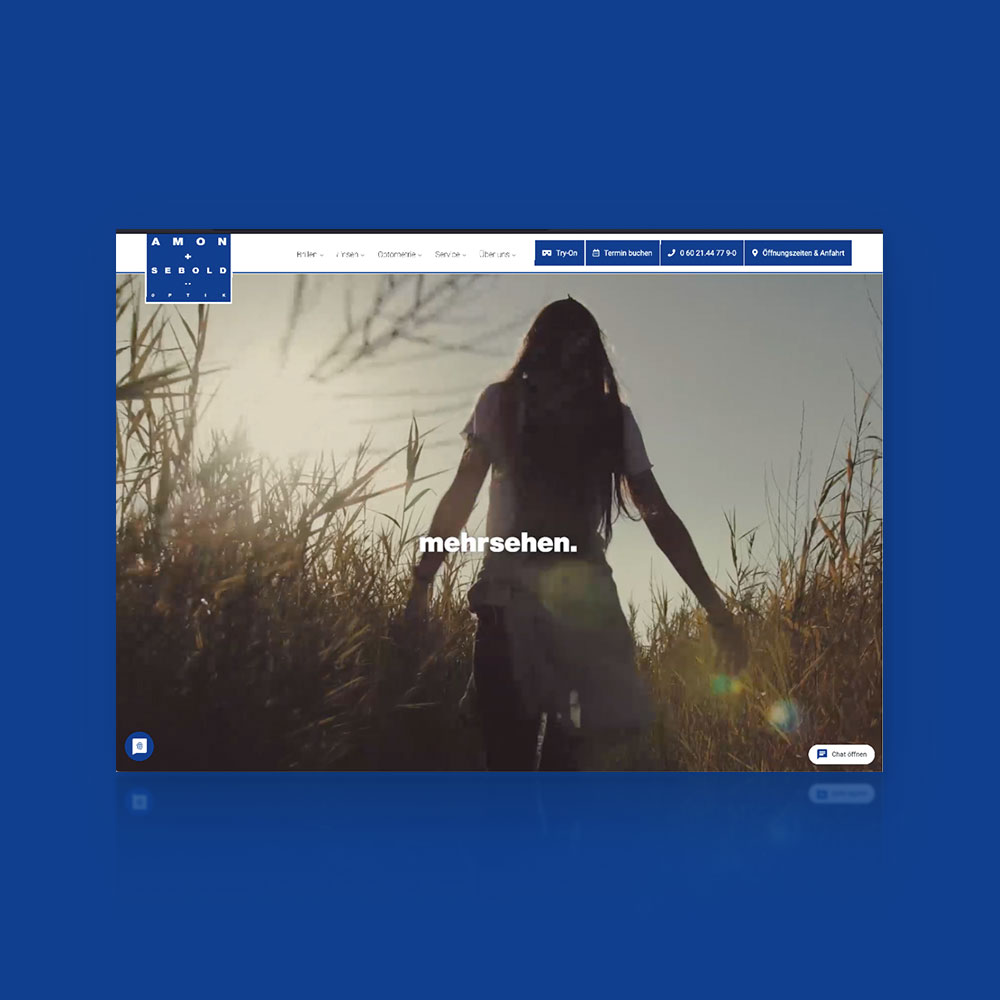 AMON+SEBOLD
Focus on the employees
The most beautiful figurehead of a company is always its employees. How nice that these at AMON+SEBOLD, the optician from Aschaffenburg, also give the new Internet presence that certain something extra. We were happy to take care of the other extras that make the site distinctive in terms of design and programming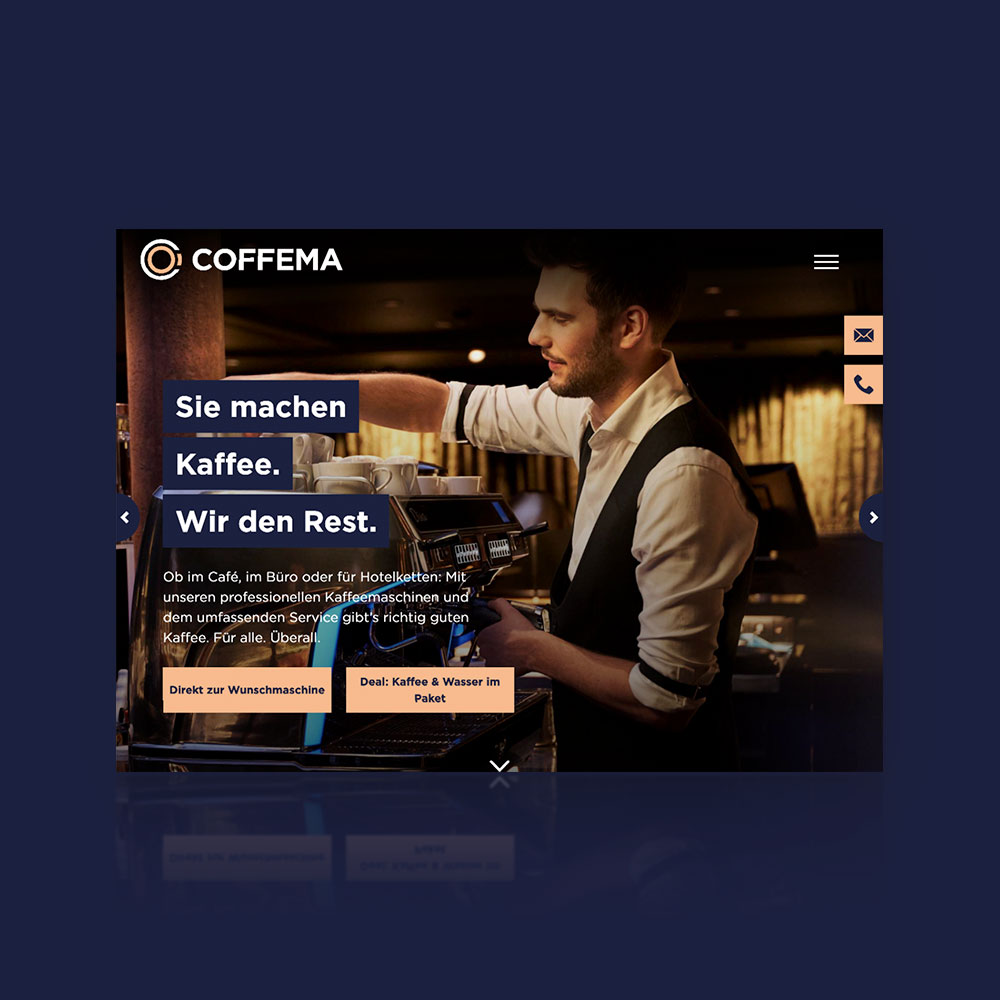 Coffema
Computer nerd meets coffee love
With a new touch, Coffema has created in our collaboration a website that perfectly responds to the desires of every coffee lover. We may not be barista masters, but we've managed to package everything related to coffee accessories and the cool promotions with discounts in a look that makes you want to drink a fresh cup of coffee. Do you think so too?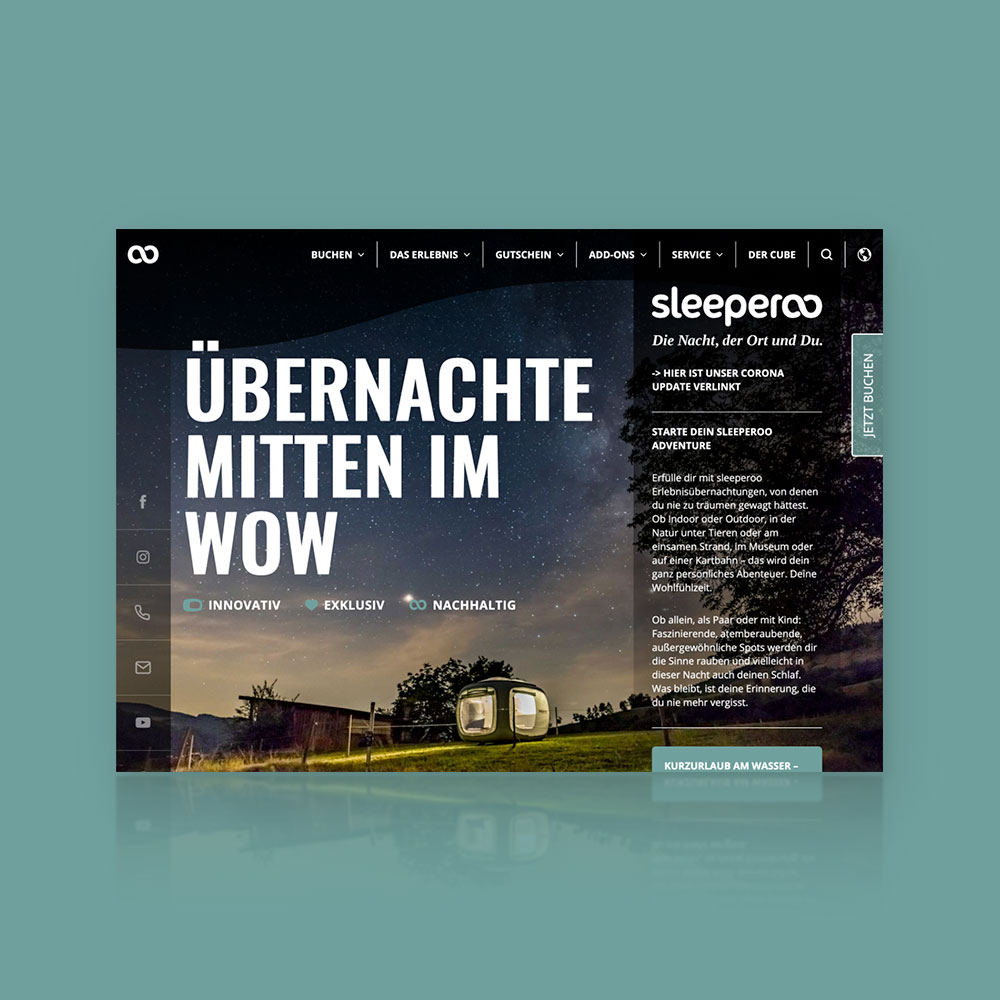 Sleeperoo
1001 nights in full design
To give you a feeling of what it might feel like to spend the night under an open starry sky, on a lonely beach or at another spectacular location, we took over the design for sleeperoo's website and worked diligently to present the result online. Pretty cool spots in our opinion!
Get in touch now for real digital growth.
We look forward to hearing from you
"*" indicates required fields