TryNoAgency is part of the GROW Digital Group
GROW Digital Group is one of the fastest growing agency networks in Germany. With the Berlin-based creative agency TryNoAgency (TNA), GROW announces another high-profile addition to the group. TryNoAgency was founded in 2012 and with its 30-strong team successfully supports brands such as heycar, hp, Mercedes-Benz, thermondo, vaay and Viessmann in brand building and performance. With this renowned advertising agency, GROW is positioning itself at the creative forefront in Germany.
With the addition of the Berliners, the group grows to 15 agencies with more than 600 employees and complements the existing portfolio with the areas of Growth Strategy and Functional Creativity. In expanding their network of digital, advertising and communications agencies as well as technology companies, the experts at GROW rely on continuity and independence within the existing teams.
The two founders Friedrich Tromm and Stefan Nagel remain managing directors of TryNoAgency and continue to be responsible for the operational and creative business of the agency specializing in brand awareness. The individual expertise of its members is one of the success factors of the GROW Group, which sees itself as a network of entrepreneurs. "With TryNoAgency, GROW provides the best offer on the market for performance brand communication. Germany's first agency network that combines creativity and marketing technology at the highest level. Or in short: this is how network agency works today," says Lutz Jurkat, Managing Director of GROW Digital Group. "Brands need creative communication that is integrated into the complete sales funnel and enables growth. It's this performance orientation that makes TryNoAgency the perfect fit for our network."

"We are very pleased to be part of the GROW Digital Group with immediate effect and to be able to contribute our strengths," adds Friedrich Tromm, CEO of TryNoAgency. "Through this merger, companies receive functional creativity with a digital backbone. And with it the security of always getting the best product in terms of quality. In strategy, branding, data management, production and delivery." Stefan Nagel, Co-Managing Director of TryNoAgency: "For us, it was crucial that the team around Lutz Jurkat follows the same vision: Communication that focuses exclusively on customer value. And extreme ownership that puts the managing directors in charge while strengthening the cohesion of the group."
The first clients have already benefited from the combined expertise: For Augletics, TNA and GROW jointly undertook a rebranding and website overhaul, SEO and campaign targeting, and for Finvia it was a new brand strategy, rebranding, new website and campaign planning.
On the picture: from left: Friedrich Tromm - Managing Director TNA, Stefan Nagel - Managing Director TNA, Lutz Jurkat - CEO GROW Digital Group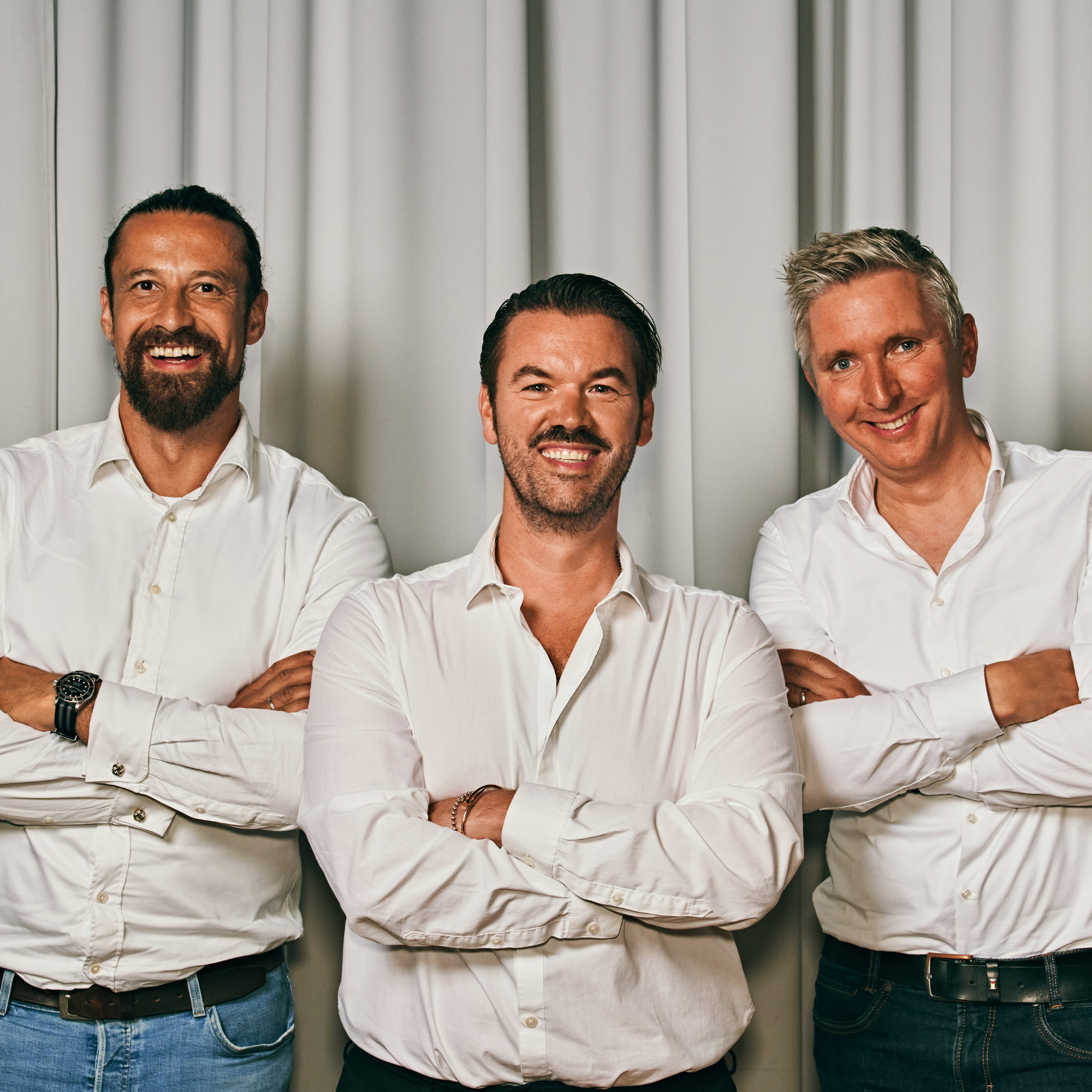 Previous News
---